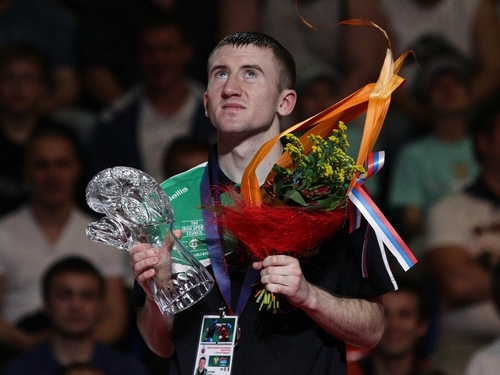 Paddy Barnes claimed light-flyweight gold at the 2010 European Elites in Moscow.
The three-time Irish Olympian beat Azeri puncher Elvin Mamishzade in the 48kg gold medal match at the Ice Palace in the Russian capital.
The top of the podium finish bridged a 19-year gap since Paul Griffin won European Elite gold in Gothenburg, Sweden in 1991.
Darren O'Neill, Tyrone McCullagh, Eric Donovan and Ken Egan took home silver and three bronze from Russia.
Combined with Barnes' gold, the medal haul helped Ireland finish in 2nd spot in the medals table behind Russia.
Click here for article on the 2010 European Men's Elites.