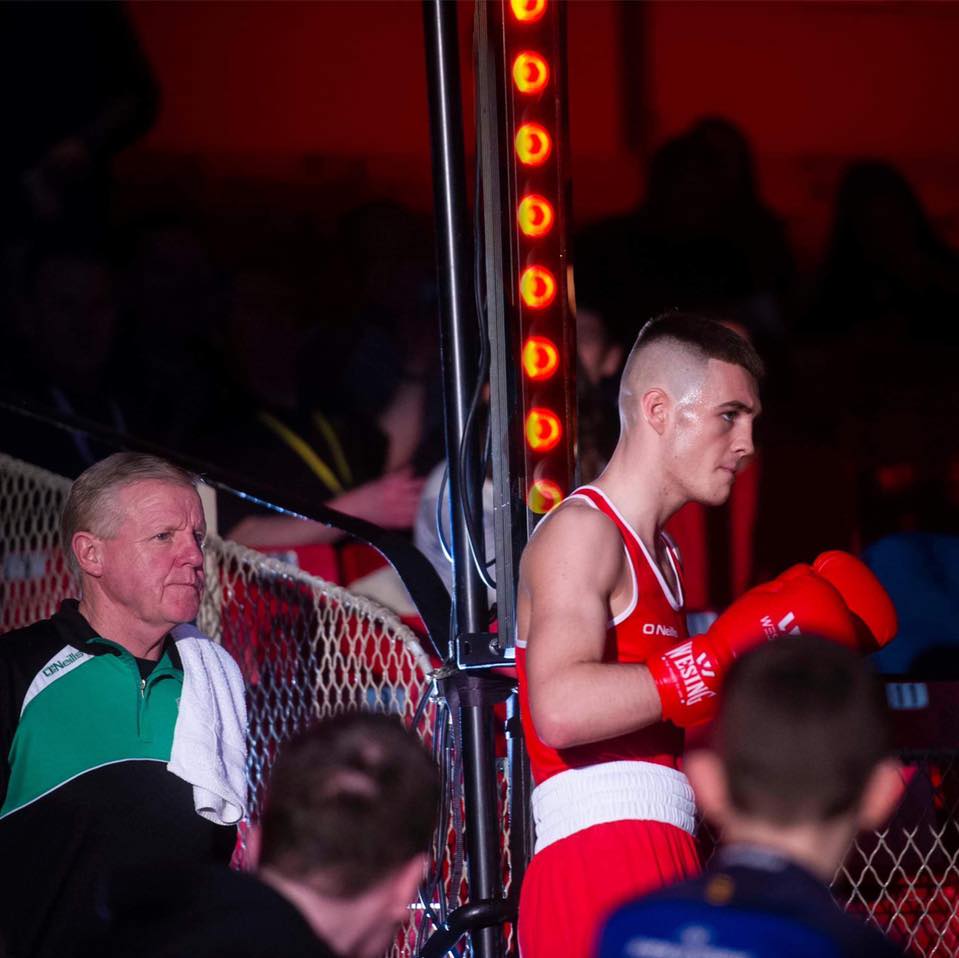 Holy Trinit Boxing Club, Belfast, has celebrated 50 years, and Irish Athletic Boxing Association honoured one of its most pivotal members.
Am IABA life-time achievement award was bestowed on founder, Mickey Hawkins, who established the club in the 1970s.
Mickey, a boxer with over 120 bouts during his competitive years, also coached Irish boxers at two Olympic games – Seoul in 1988 and Barcelona, in 1992.
Holy Trinity can also boast three Olympians in its 50 years, all coached by Mickey: Brian Magee, Damaen Kelly and Gerry Hawkins. It's also the home club of now-pro boxers, Caoimhin Agyarko and Sean McComb and has produced 38 national elite champions and 72 Ulster elite champions.
Speaking to the Irish News on receiving his accolade, he said "I know just how much this lifetime award means to boxing people – I'm just blown away by this tonight. Totally out of the blue,"
"I wish to thank the IABA for this honour and I'll accept this not just for me, the Holy Trinity is not just about me, I'll accept it on behalf of my family, for the Turf Lodge community and for all the coaches and boxers and officials who have all pulled together down the years to make the club what it is today. I thank them all, it's been a real team effort. This honour is for them all", he added.
The award was bestowed by IABA President, Gerry O'Mahony and National Secretary, Antoinette Faye McClean.