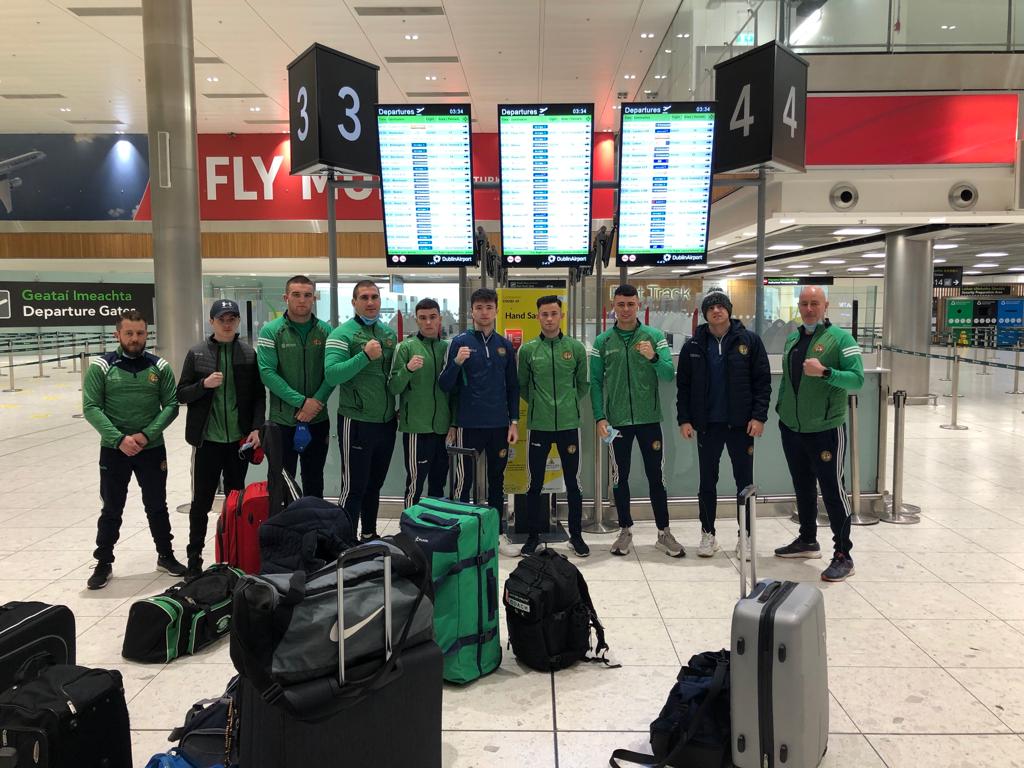 Luke Maguire got Ireland off to a winning start at the Golden Gong multi-nations in Skopje, North Macedonia today.
The Irish light middle recorded a unanimous decision at the 50th edition of the tournament.
He'll now be back in action in the last-four tomorrow.
Wayne Kelly receoved a bye into the final while Jake Marley received a walkover. Paddy McShane suffered an ankle injury and was wiotdrawn.
The Irish squad arrived in Skopje last night.
Golden Gong Multi Nations North Macedonia

November 11th
Quarter-finals
72kg Luke Maguire (Ireland) beat Marine Naccarie (Moldova) 5-0

S/Finals November 12
63.5kg Dean Clancy Ireland) v Nazif Sejdi (Serbia)
54kg Jake Rapple (Ireland) V Bashkin Bajoka (Kosovo)
57kg Sean Purcell (Ireland ) v Sing Yu To (China)
72kg Luke McGuire (Ireland) v TBA (Kosovo)

Final Novermber 13
67kg Wayne Kelly (Ireland ) v Sneptin Bajoka (Kosovo)
91+kg Jack Marley (Ireland) W/O
Irish squad
51kg Paddy McShane (Letterkenny)
54kg Jake Rapple (Monkstown Dublin)
57kh Sean Purcell (Saviours/ Crystal)
63.5kg Dean Clancy (Sean McDermott)
67kg Wayne Kelly (Ballincargy)
72kg Luke Maguire (Esker)
91+kg Jack Marley (Monkstown Dublin)

Coaches: Damian Kennedy and Rory McShane