Team Ireland recorded 2 wins on Day Four of the European U22 Championships, which also marked the beginning of the women's competition.
57kg Zara Breslin put in a dominant performance against Hungary's Beata Varga, and came away with a unanimous decision win. Zara has won through to the Quarter Finals, and will next box on Friday, in the afternoon session.
54kg Niamh Fay recorded a unanimous decision victory over her Ukrainian opponent,
Niamh is also through to the Quarter Finals, and will next box in Friday's evening session, against Finland's Jonna Hakkarainen.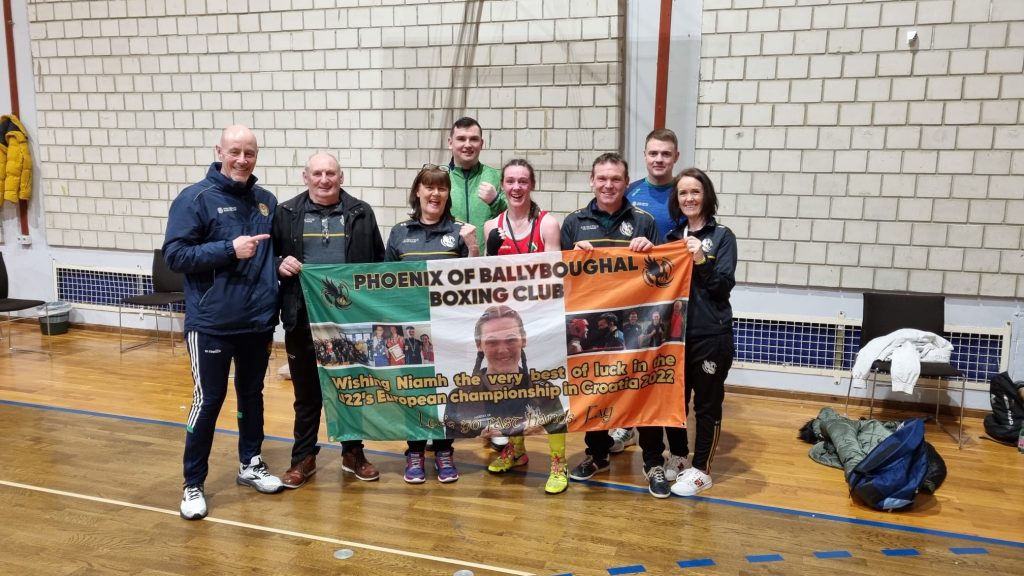 It wasn't to be for 48kg Nicole Clyde today, who opened proceedings in Ring A's first bout.
She met her namesake, Nichole Durikova of Slovakia, with the split decision in favour of the Irish woman's opponent.
Day Five's programme, and Day Four's session results have yet to be released by the tournament organisers.
The European U22 Championsips are being live-streamed on YouTube, and links per ring and session are issued on the day of boxing, before the sessions begin.
The Team Ireland squad is comprised of 18 boxers – 9 men and 9 women, and includes reigning 2022 IABA U22 Champions.
Women
48kg Nicole Clyde
50kg Caitlin Fryers
52kg Daina Moorehouse
54kg Niamh Fay
57kg Zara Breslin
63kg Eve Woods
66kg Kaci Rock
70kg Lisa O'Rourke
75kg Aoibhe Carabine
Men
48kg Padraig Downey
51kg Clepson De Santos
54kg Dylan Eagleson
57kg Jake Mc Mahon
60kg Paul Loonam
63kg Shamie Mc Donagh
67kg Barry O Connor
71kg Darragh Gilroy
92kg Jack Marley
The competition schedule and draw sheets for every Irish boxer are available here
Day One session results are here
Day Two session results are here
Day Three session results are here